Anywhere it rains, there is flood risk. Unfortunately, homeowners insurance often does not cover damages from flooding. Flood insurance is a smart way for homeowners to prepare for the risk of flooding, but it's not the only way homeowners can help protect themselves. In addition to valuable coverage flood insurance provides, homeowners don't need to look any further than the backyard for ways to reduce the risk of water seeping in their homes.
These backyard hacks can help ensure that rain water stays away from your home's foundation, to help reduce your risk of flooding. Check out our infographic to see how your flood risk is affected by your backyard: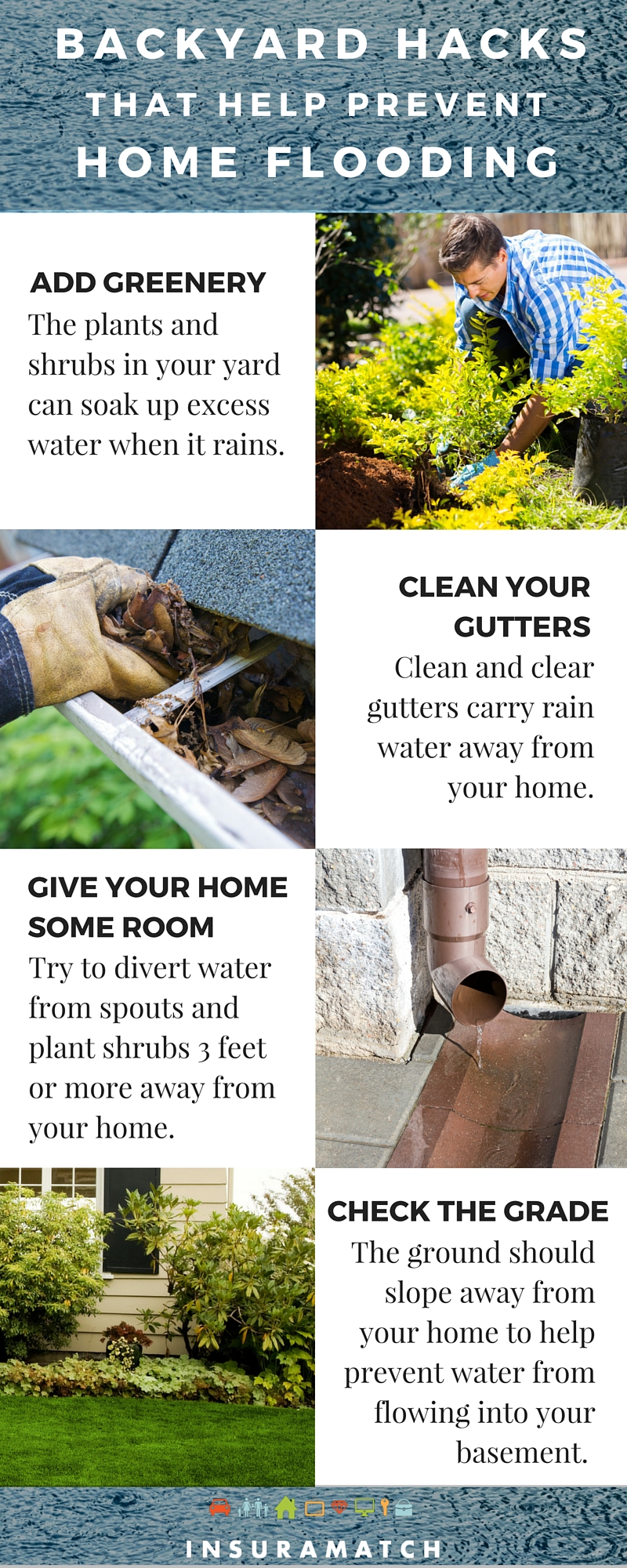 Planting shrubs and greenery near your home (no closer than 3 feet!) can help reduce your flood risk thanks to the plant roots, which soak up rainwater. Not only will plants improve your home's curb appeal, they can help keep your basement dry!
You know you should clean your gutters, but let this be another reminder of the value of clear and functioning gutters! Cleaned out gutters will more effectively move water away from your home to help keep it from flowing in. Give your home some space from your downspouts, however. They should drain about three feet from your home to avoid any back flow into your basement.
Finally, examining ground around your home can be very telling of your flood risk. The ground should slope down away from your foundation. If it doesn't, you may want to call in some help to create ways for water to drain somewhere other than your home.
In most areas of the country, flood risk is a part of life. With some preparation you can help reduce your risk!
New York and Pennsylvania residents can get a free flood quote from InsuraMatch today by calling 855.244.7671!