InsuraMatch has launched our new Virtual Insurance Agent feature on InsuraMatch.com. The Virtual Agent appears on all pages of our website and helps visitors quickly and easily engage further with the InsuraMatch brand, whether that's calling for an insurance quote or subscribing to our newsletter.  
Being a digital-focused agency, this tool allows us to better extend our workplace values to the customers and prospects who visit our website. The level of service our insurance advisors provide our customers can be challenging to replicate online, but with our new Virtual Insurance Agent feature we hope to better serve and engage our web visitors.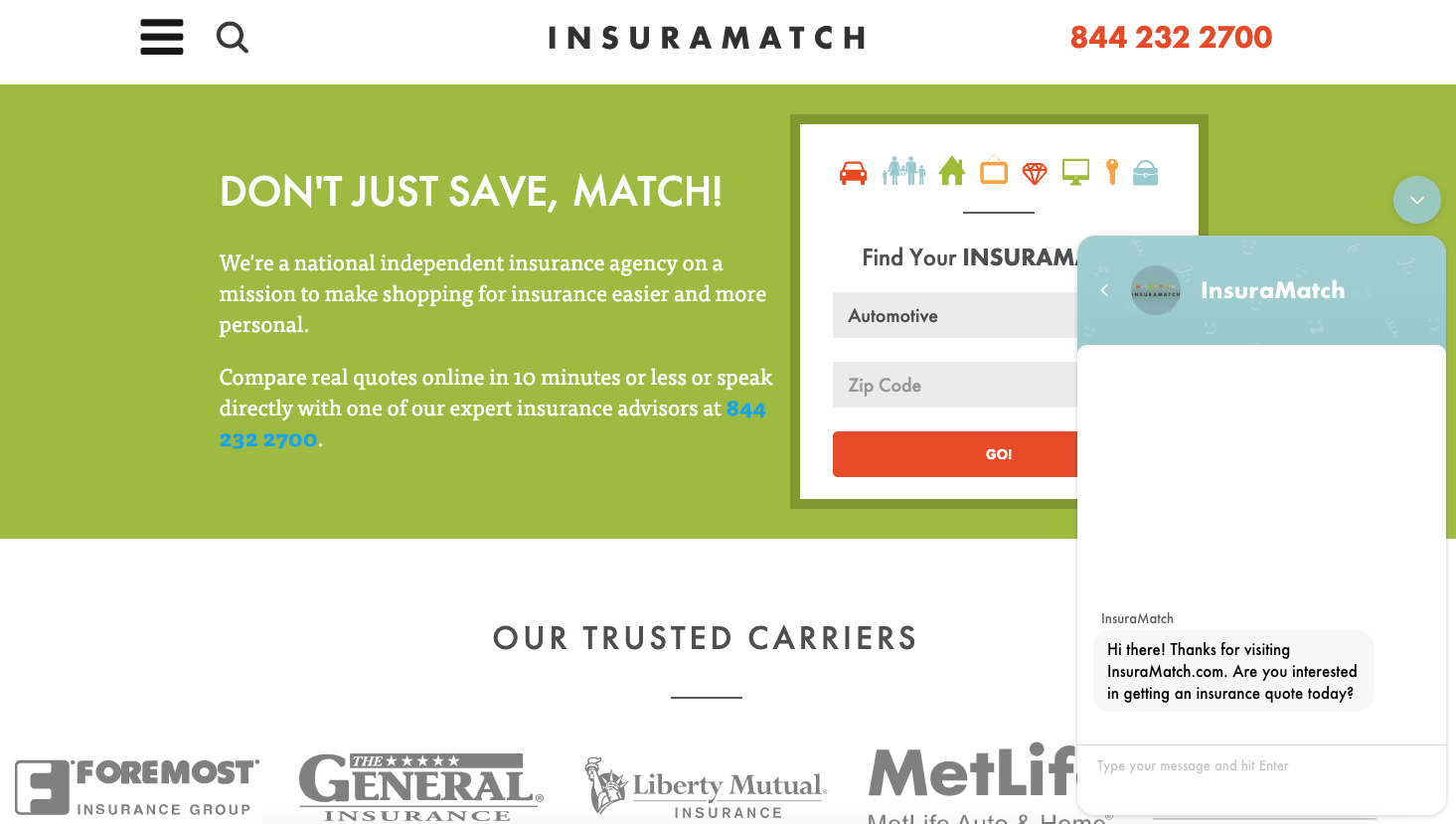 The Virtual Agent can help visitors to InsuraMatch.com place a call for a quote directly from their mobile phones, schedule a call with an insurance agent for a more convenient time, or provide a link to request a quote online. Visitors that are not interested in receiving a quote can also interact with the agent to get customer service information or sign up for our monthly newsletter.
If you see our Virtual Agent while browsing, say hello! Let us know how your experience went by rating the chat at the end of your session or contacting us.